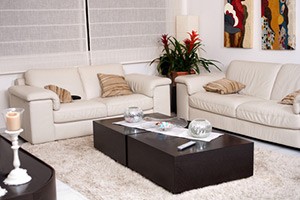 So once again you find yourself at the store looking at row after endless row of generic, cheap window treatments. And you're nowhere closer to finding the right shade, shutters, or blinds than when you began. You're less than satisfying experience ends up in utter disappointment and you're back to the drawing board. Believe it or not, it doesn't have to be this difficult. With the right resources, the right planning, and the right professionals, you can get exactly what you're looking for. So before you make a decision that you may regret, check out these 4 tips to buying the perfect shades, shutters, or blinds for your home from your St. Petersburg shutter company.
Custom Design Every Time
To start, get out of the store bought mode of investing in window treatments. With window products, cheaper isn't better. For a slightly greater investment you can get great window coverings that gives you amazing results. By purchasing custom designed blinds, shutters, or shades you can fine tune your product and get window treatment that is designed to your exact specifications. There's no guesswork, and you'll end up with wall & window decor that accents your current room environment while perfectly matching your personal taste and style.
Get A Professional Consultation
As a homeowner your main concern is the bottom line. At the end of the day the only question that matters is how the product is going to look once mounted on your wall. So in order to get from point A to point B, the most important step you may take is seeking professional help from a licensed, qualified window expert. When you partner with a window specialist you'll find that the process is much easier. Pro consultation will open you world up to far more possibilities and resources that you didn't even know existed. The end result is you're far more likely to get exactly what you were looking for.
Get Professional Installation
Mounting your new blinds, shades, or shutters requires more than just a few screws and a level. It's about installing your new window treatment in a manner that it's not easily pulled down by wind, children, or pets. It's also about making sure that it's aesthetically pleasing and has a professional finish when the job is completed. So rather than wasting your time and money on a DIY project which yields mediocre results, make the investment and hire a professional window covering company to deliver and install your custom window covering for you.
Think Outside The Box
The world of window treatments offers more than traditional shades, shutters or blinds. Some homeowners are looking for additional options for that perfect window accent. Some products you may want to consider also includes window film, solar shades, and even modern drapers. Each product brings a unique edge to your window design and stays within your budget just the same. For an added touch try motorized window treatment that is controlled from your wall or by remote. When it comes to decorating your windows the sky is the limit, so don't limit yourself.
Are you in need of window treatments for your St. Petersburg home? Call 813 776 4889 or complete our online request form to schedule a consultation and see our full selection.