We are St. Petersburg Premier Window Treatment Destination!
At Gator Blinds Shutters, we take pride in transforming your windows into stunning focal points that not only enhance the aesthetics of your space but also provide practical solutions for light control and privacy. We are your trusted source for top-quality window blinds, window shades, and window shutters in St. Petersburg, Florida.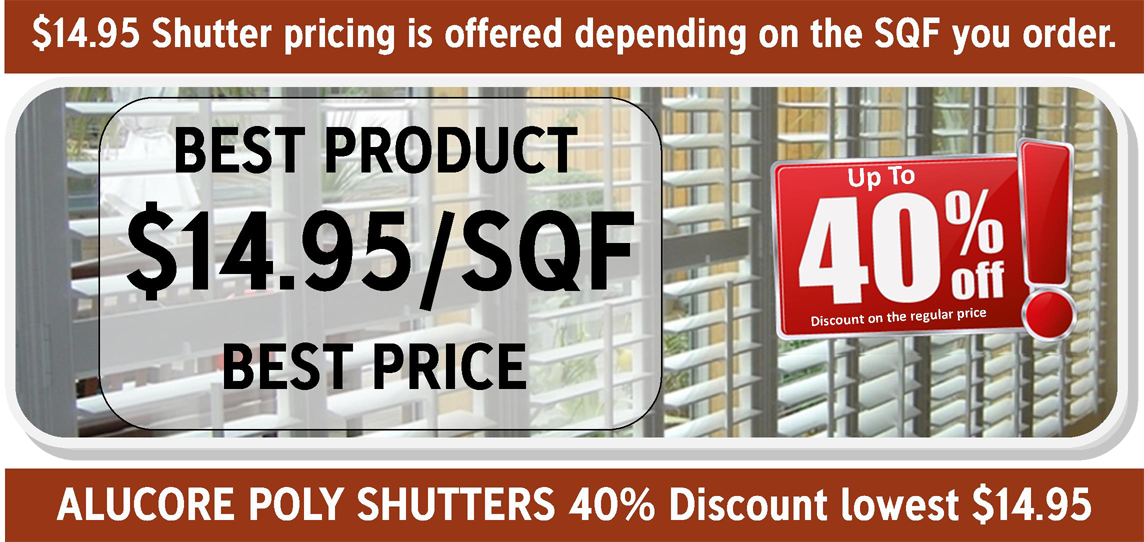 Discover the Perfect Window Blinds in St. Petersburg: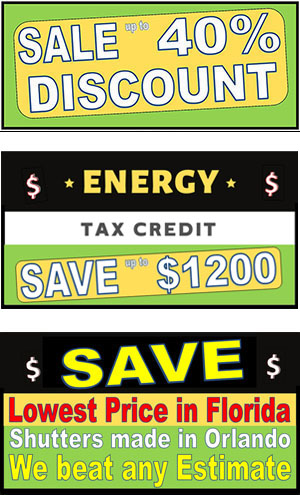 When it comes to window blinds in St. Petersburg, we offer an extensive selection of styles, materials, and colors to suit your unique taste and requirements. Whether you prefer the classic elegance of wood blinds, the modern appeal of aluminum blinds, or the affordability of faux wood blinds, we have the perfect options for you. Our experienced team will help you choose the right blinds that complement your interior design and provide the level of light control you desire.
Decorate Your Space with Window Shades in St. Petersburg:
Window shades are a versatile and stylish choice for any room. At Gator Blinds Shutters, we offer a wide range of window shades in St. Petersburg, from sleek roller shades to elegant Roman shades. Our shades are available in an array of fabrics, patterns, and textures, allowing you to create a look that reflects your personal style. Whether you're looking for blackout shades for your bedroom, solar shades for your living room, or sheer shades for your dining area, we have the perfect solution to enhance your space's ambiance.
Brighten Your Home with Window Shutters in St. Petersburg:
Window shutters are a timeless and sophisticated choice for window treatments. Our selection of window shutters in St. Petersburg includes both plantation shutters and traditional shutters. These shutters are available in various materials such as wood, vinyl, and composite, ensuring durability and longevity. Our expert team will work closely with you to customize your shutters to fit your windows perfectly, providing you with superior light control, privacy, and insulation.
Why Choose Us for Your Window Treatment Needs in St. Petersburg?
Expertise: With years of experience in the industry, our team has the knowledge and skills to guide you through the selection process and ensure that your window treatments are installed flawlessly.
Quality: We source our window blinds, shades, and shutters from trusted manufacturers known for their exceptional craftsmanship and durable materials. You can trust that your investment will stand the test of time.
Personalized Service: We understand that every home is unique. That's why we offer personalized consultations, helping you choose the perfect window treatments that align with your style, budget, and practical needs.
Professional Installation: Our professional installation team ensures that your window treatments are installed correctly, ensuring optimal functionality and longevity.
Customer Satisfaction: We are committed to your satisfaction. Our goal is to make the process of selecting and installing window treatments in St. Petersburg as smooth and enjoyable as possible.
Contact Us Today for Your Window Treatment Needs in St. Petersburg:
Ready to transform your windows and elevate your home's interior design? Contact us today to schedule a consultation or request a quote. Whether you're interested in window blinds, window shades, or window shutters in St. Petersburg, Gator Blinds Shutters is here to provide you with top-quality products and exceptional service. We look forward to helping you create the perfect window treatments for your St. Petersburg home!
---
FAQs
1: What types of window coverings do you offer in St. Petersburg?
We offer a wide range of window coverings, including blinds, shades, shutters, and drapes, all customizable to fit your specific needs and style preferences.
2: How do I choose the right window covering for my home?
Our expert consultants will guide you through the selection process, considering factors like privacy, light control, and aesthetics to help you make an informed decision.
3: Can I get a free consultation to measure my windows?
Yes, we offer complimentary in-home consultations where our professionals will measure your windows and provide personalized recommendations.
4: Are your window coverings energy-efficient?
Many of our products are designed for energy efficiency, helping you save on heating and cooling costs by insulating your windows.
5: Do you offer motorized window coverings in St. Petersburg?
Absolutely! We provide motorized options that can be controlled remotely for added convenience and automation.
6: What's the typical turnaround time for window covering installation?
Installation times can vary, but we strive to complete most projects within 2-4 weeks from the initial consultation.
7: Do you offer warranties on your window coverings?
Yes, we provide warranties on our products to ensure your investment is protected.
8: Can I see samples of the materials and colors available?
Yes, we have a showroom where you can see and touch samples, helping you visualize the options before making a decision. You can also schedule a free in-home consultation where our experts will visit your homes with samples and offer you expert guidance – all free of cost!
9: What's the difference between blinds and shades?
Blinds have slats that can be tilted for light control, while shades are made of a continuous piece of fabric for a sleeker look and light filtering.
10: Can you install window coverings for both residential and commercial properties in St. Petersburg?
Yes, we cater to both residential and commercial clients, offering tailored solutions for any space in St. Petersburg and its surrounding areas.
Recent Articles
Are you looking beyond blinds, shades, and shutters and considering layering? This write-up tells you what layering does to your décor and how it adds to functionality. It adds dimension and brings style into your space. Privacy and light control functions go to the next level also. The most combination …

Continue reading "Layering – What is, and will always be, in trend in Window Covering"

The market is full of options for window coverings. There are options to suit modern, traditional, contemporary, décor, and window shapes – octagonal, triangular, round, size, etc. Choosing the window treatment is more than matching them with the room aesthetics; they must also serve the functional purpose. Solar Shades are …

Continue reading "Solar Shades offer the best Insulation"