AluCore Shutters in St. Petersburg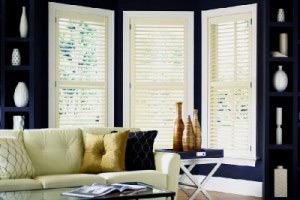 For more than a decade, the professionals at Gator Blinds have been providing innovative windows products for home and business owners across Southeast Florida. We always stay on the cutting edge of window treatment that is available for all of our clients. This is why we introduce AluCore shutters. AluCore shutters is one of the most unique window products on the market today. Built with a blend of synthetic materials AluCore shutters are reinforced with an aluminum core and coated with a waterborne paint in order to provide a product of the highest quality.
What is AluCore?
AluCore shutters combines innovative technology and superior craftsmanship. Having aluminum core reinforcement makes them the toughest and most reliable shutters on the market. Their quality construction controls both air flow and the outside heat which makes them more energy efficient than other window treatment products. They are also guaranteed not to warp, crack or split, and they retain their color in the sunlight without fading. Homeowners enjoy their beautiful finish and attractive features. Your St. Petersburg shutter company offers shades at an affordable price that stays within your budget.
Distinctive AluCore Features
AluCore shutters are easily one of the most popular window products on the market today. There are several reasons for this.
Keeps your air conditioning costs down
They come with a long-lasting warranty
Tough surface that is scratch and dent resistant
Simple cleaning and maintenance
Low cost / Affordable
Same Features as Other Window Coverings
We Install all AluCore Shutters
We offer complete product delivery and AluCore shutter installation. With full window covering service we cover everything from helping you pick out your shutters and complete your order, to delivering everything right to your doorstep, and, finally installing your brand new shutters exactly the way you want them. When the job is done, you have brand new AluCore shutters that add the perfect finishing touch to your room. With All About The Windows, you get complete service from start to finish. One company does it all! This saves you both time and money and the hassle of hiring more than one company.
Your Dependable Window Covering Contractors
For 15 years we have built a solid reputation as a company that both home and business owners can rely on for exceptional service and innovative products that are durable and long lasting. Our entire team is Florida state certified in both commercial and residential shutter sales and installation. Each of our shutter experts are highly trained and knowledgeable in the entire window covering field. It is our desire to bring you absolute satisfaction in both our customer service and in the window covering that you invest in. Contact us today and let us help you find the right shutters, shades, or blinds for your residential or commercial interior.
St. Petersburg Shutter Company Provides These Services
AluCore Shutters
Interior Shutters
Exterior Shutters
AluCore Window Shutters
Window Shutters
Vinyl Shutters
House Shutters
Custom Shutters
Louvered Shutters
Synthetic Shutters
Outdoor Shutters
Indoor Window Shutters
If you are looking for a St. Petersburg shutter company for AluCore shutter services then please call Gator Blinds at 813 776 4889 or complete our online request form.
Recent Articles
Are you looking beyond blinds, shades, and shutters and considering layering? This write-up tells you what layering does to your décor and how it adds to functionality. It adds dimension and brings style into your space. Privacy and light control functions go to the next level also. The most combination …

Continue reading "Layering – What is, and will always be, in trend in Window Covering"

The market is full of options for window coverings. There are options to suit modern, traditional, contemporary, décor, and window shapes – octagonal, triangular, round, size, etc. Choosing the window treatment is more than matching them with the room aesthetics; they must also serve the functional purpose. Solar Shades are …

Continue reading "Solar Shades offer the best Insulation"