Innovative Window Products in St. Petersburg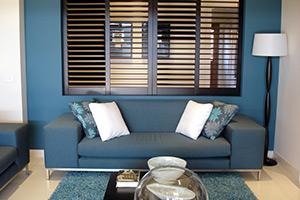 If you're looking for a totally original approach to decorating your home or office windows, then check out all the great blinds, shutters, and shades from Gator Blinds. With 15 years of experience in the window industry, we can help you with innovative window treatment that truly helps both your windows and your room to stand out. We offer full sales, delivery, and installation on all of our products. With Gator Blinds, one company does it all for you. Don't settle for less than the absolute best in Southeastern Florida. Go with the pros at Gator Blinds, your locally trusted St. Petersburg shutter company. We are the window treatment experts!
Great Blind, Shutter, and Shade Selections!
Don't settle for store-bought window products which never satisfy. Next time go with Gator Blinds. We offer custom-built treatment that perfectly matches any room in your home or office. You can choose from traditional coastal blends, to modern colors and designs that have a great contemporary feel Regardless of what type of look you're trying to achieve, we can help you discover the perfect product that matches your current decor and room design. Don't forget, we also offer custom window creations to suite your personal taste.
Get Creative With Your Windows
In addition to our entire line of traditional window covering we also offer unique alternatives and totally original solutions for window covering and design.
Poly Shutters – Poly shutters are a more affordable and more durable approach to natural shutters. With the look and feel of real wood shutters, Poly is made from a sturdy aluminum center and then coated with beautiful finish that resembles natural wood. Poly doesn't crack, warp, or chip, is easy to clean and easy to maintain.
Faux Wood Blinds – Built from a composite of wood and other materials, faux wood blinds give you the impression of natural wood blinds. Faux wood blinds are far more cost effective and provide far more durability than natural wood blinds.
Solar Shades – Solar shades give you a completely unique experience all together. Solar shades are specifically designed to guard against solar heat by eliminating the suns UV rays. This helps you reduce the temperature in the room which increases efficiency in your air conditioner. You can select your level of shade as well as colors and textures. Solar Shades are completely customizable and come in all shapes.
Window Film – Film has revolutionized the window treatment industry. Instead of blocking the window, window film gives you the same benefits and features of traditional window covering, but remains transparent in order to give you a full panoramic view outside your window.
Window Treatment for Your St. Petersburg Business
At Gator Blinds we offer the same high quality window covering and superior service for commercial properties as we do for residential. Whether you're starting a business or have been around for a while, we offer professional consultation, made-to-order design and ordering, delivery and full installation for all commercial properties large and small. For over a decade our business clients have partnered with us to help them with all their window covering needs includes shades, shutters, blinds, window film, solar shades and draperies. We are St. Petersburg's premier window treatment company.
Shutter & Blind Services in St. Petersburg
If you are looking for a St. Petersburg shutter company then please call 813 776 4889 or complete our online request form.
Recent Articles
Are you looking beyond blinds, shades, and shutters and considering layering? This write-up tells you what layering does to your décor and how it adds to functionality. It adds dimension and brings style into your space. Privacy and light control functions go to the next level also. The most combination …

Continue reading "Layering – What is, and will always be, in trend in Window Covering"

The market is full of options for window coverings. There are options to suit modern, traditional, contemporary, décor, and window shapes – octagonal, triangular, round, size, etc. Choosing the window treatment is more than matching them with the room aesthetics; they must also serve the functional purpose. Solar Shades are …

Continue reading "Solar Shades offer the best Insulation"