Properly installing your new window treatments requires more than just inserting a few screws or nails into the wall. If you have no experience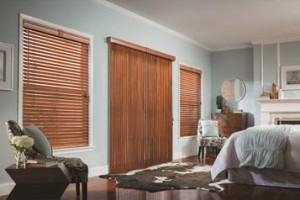 mounting shades, shutters, or blinds, then you'll inevitably experience less than satisfying results. You're brand new product will suffer from poor installation and you'll also create a dangerous environment for your family from day to day use. There are several issues to address as you consider hiring a professional to mount your St. Petersburg window treatment. For instance, how will the window treatments be mounted? What will it be fastened to? Will it be installed directly to the wall or inside the window frame? Do you have the tools needed in order to complete the job?
Get The Results You're Looking For
Installation from professionals such as Gator Blinds can complete any mounting with absolute precision to your exact specifications. We begin by getting exact measurements of your installation area and then custom designing the right blinds, shades, or shutters to fit your window. Although the process seems easy, it takes careful strategy and planning. With an in-home consultation, a professional can help you decide which type of window covering is best for your home, and then install it according to manufacturer's guidelines in order to make sure that it will stay on your wall while providing the right type of look for your room.
Quick and Easy Installation
A professional installer can mount your new shades, shutters, or blinds in half the time that it takes the average homeowner. Seasoned pros have installed hundreds of window treatments over the years. Through their training and education, they've learned all the methods and techniques that it takes in order to do the job efficiently. They can pick out the right fasteners and anchors and know which tools to use to speed up the process. They also have the expertise it takes to match the right fasteners with the right type of wall in order to guarantee a strong mount that will last.
Protect Your Investment
If you don't know how to properly mount your window treatment, there's good chance that you can damage it during the installation process. You'll more than likely scratch, dent, or break certain parts. With professional installation, your brand new products will get a proper mounting without any damage whatsoever. When the job is done you'll get to enjoy your new blinds, shades, or shutters and never worry if they're still in good condition. Why take chances with your window covering? You can get it installed right the first time, every time.
Get Your Window Treatments Custom Designed
One of the great benefits of today's modern window covering is that you can get your new blinds, shades, or shutters, custom tailored to suit your any room in your home. This is a far greater alternative to store-bought window treatments where you have limited options, boring designs, and drab colors. With custom design and professional installation you will be completely satisfied with your new window covering.