Quality Window Treatment in Pinellas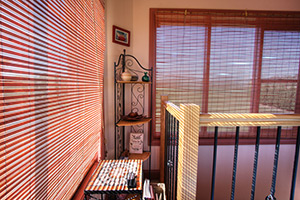 Looking for the perfect window treatment for your home or office? We can help. We are Pinellas most dependable window company. We offer a wide array of services and products for both residential and commercial properties in the Southern Florida area. All of our window treatment is constructed from the highest quality materials anywhere in the market from reputable manufacturers that you know and trust. Our range of distinguished services includes custom design and ordering, delivery, and full implementation. At Gator Blinds we are committed to providing you with absolute satisfaction from experts who are the best in the business.
Affordable Shades & Shades
We carry a wide selection of shades & shutters that are sure to compliment any style and any taste out there. With lots of colors, dimensions, and textures to choose from discovering the right shades or shutters for your interior has never been easier. If you don't know where to start, allow our window specialists to guide you through every step of finding the right window covering that perfectly matches everything in your room. Our shades and shutters are sturdy, long lasting, easy to operate and, best of all, easy to clean and maintain. For a truly unique experience, visit us today and discover all the great benefits of choosing a St. Petersburg shutter company for all your window needs.
A Great Selection for Your Home
With blinds from Gator Blinds the possibilities are endless. Whether you are into traditional styles or are going for a contemporary vibe we have the right blinds for you. You can select from natural wood blinds with rich textures and beautiful stains to faux wood blinds which have the look and feel of real wood but with greater construction at a more affordable price. Blinds have the flexibility to work in just about any setting. So whether you are upgrading your bathroom, kitchen, living room or the bedroom, finding blinds to match your current decor is simple and easy. Blinds come in a wide array of tones and textures with numerous features custom designed to suit your personal taste.
Authentic Coastal Styles & Designs
Southern Florida has a distinct culture that sets it apart from living anywhere else in the country. Pinellas is rich in both modern style and traditional Hispanic culture. So if you're looking to capture a bit of the classic beach vibe in your home, then Gator Blinds is the perfect choice for you. We have several years of premier experience helping clients find the window covering they've always desired. Nothing tops off a room design better than elegant shades that enhance your Pinellas beach home.
Go With The Professionals
Since 1999 Gator Blinds has been providing superior customer service and first rate products that are sure bring ultimate satisfaction. We have built a solid name in Pinellas as a company that both home and business owners can trust to deliver exceptional results with window covering that is both affordable and attractive. We work closely with each of our clients through every phase of window installation from helping you find the right blinds, shades, and shutters to full installation and finishing. See why we are Southern Florida's resource for window treatment. Contact us today and let us help you beautify your home!
Professional Window Treatment Services in Pinellas
Shutters
Poly Shutters
Wood Blinds
Faux Wood Blinds
Shades
Woven Wood Shades
If you are looking for a Pinellas shutter company providing window treatments then please call 813 776 4889 or complete our online request form.
Recent Articles
Are you looking beyond blinds, shades, and shutters and considering layering? This write-up tells you what layering does to your décor and how it adds to functionality. It adds dimension and brings style into your space. Privacy and light control functions go to the next level also. The most combination …

Continue reading "Layering – What is, and will always be, in trend in Window Covering"

The market is full of options for window coverings. There are options to suit modern, traditional, contemporary, décor, and window shapes – octagonal, triangular, round, size, etc. Choosing the window treatment is more than matching them with the room aesthetics; they must also serve the functional purpose. Solar Shades are …

Continue reading "Solar Shades offer the best Insulation"